Classes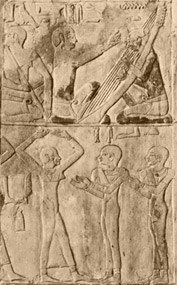 You will love the yogic/meditative component, and the benefits from this dance training program must be experienced to be believed.
At introductory/beginners level it is accessible to all ages and fitness levels. Past dance experience is not a prerequisite for attendance, nor is it necessary for you to be 'dance-fit' - this will come in time!
Although an attraction to Egyptian music and culture might be considered a prerequisite, it is not essential — as your skills develop so too will your cultural interest.
You will be in a supportive environment with other beginner students.
The essentials to improvement are an open mind and desire to explore without pre-conceived ideas or reference to past experience.
A Typical Beginners Class May Include
Warm-up and cool down incorporating stretching/strengthening exercises
Bodywork incorporating the Physical Fluidity Training Program©
Posture and alignment check
Breathing techniques for integration of mind, body and breath
The concepts of Egyptian dance movement and expression
Defining authenticity and artistry
Historical/musical/cultural knowledge on dance and appropriate costuming
Challenge, fun, rhythm, music and fitness training!
What to bring
Yoga mat or towel, water, and attire appropriate for yoga.
Your dreams are just the beginning… Whatever you can do or dream you can, begin it. Boldness has genius, magic and power in it. Begin it now.Goethe
To register your interest and receive details regarding classes and other up coming events, please send an email with your full name, phone and address details to [email protected].